ISI® Elite Training Launches 25th Location in Elizabeth, NC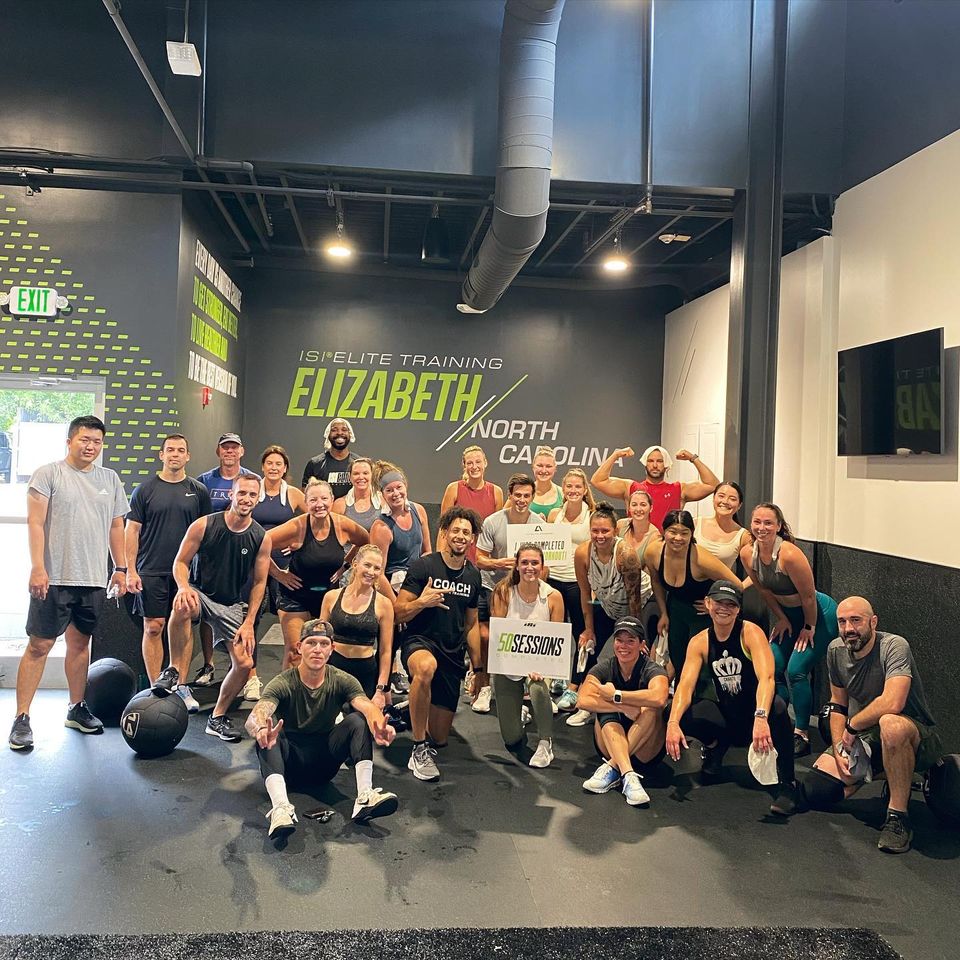 Multi-Unit Franchise Owner, Brandon Jackson brings the 25th ISI® Elite Training facility to the Elizabeth neighborhood, serving residents and professionals in Uptown Charlotte.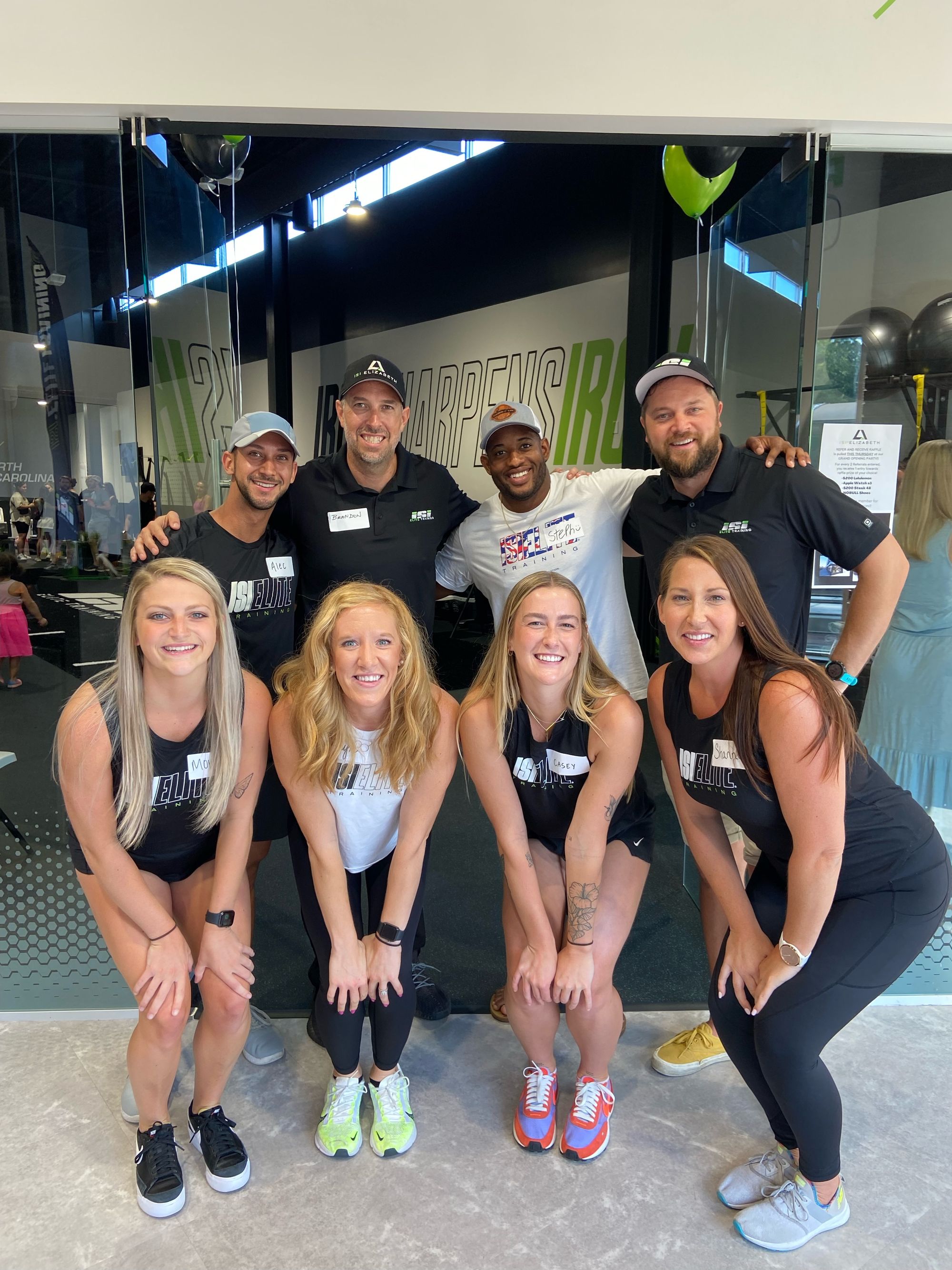 ISI® Elite Training, one of the nation's fastest-growing boutique fitness concepts featuring Athletic-Based Training (ABT), opened its 25th location in the Charlotte market today, this time serving the professionals and residents of Uptown Charlotte. Franchise owner, Brandon Jackson has plans to develop another facility in the Charlotte market and another soon to follow in Mount Pleasant, SC.
Jackson is among a successful group of former members who made the transition to franchise owners within the ISI® brand. A professional realtor for more than 16 years, Jackson was looking for a path to greater professional and financial freedom after the start of the pandemic.
"I decided that fitness franchising was the right direction for me and I was impressed by Adam's leadership and the overall ISI® business model," said Jackson. "I'm currently set up to open three ISI® facilities, but I could see owning 5-10 facilities in the coming years."
As a father of four, Jackson is determined to be in the best shape he can be in for himself and his family, while also being close to home.
"Being part of a community that lifts each other up and pushes each member to be better every day is why I'm a part of ISI® Elite Training."
Learn more about Brandon Jackson's journey to ISI® Elite Training ownership in his testimonial video and owner spotlight episode on the Franchising with ISI® Elite Training Podcast below.
ISI® Elite Training has ongoing franchising opportunities available. Learn how you can get involved with Athletic-Based Training.
---
Boutique Fitness Concepts on the Rise
The rapid growth of ISI® Elite Training's unique model has been on the rise since the brand began franchising in 2019. The emerging fitness company is on track to open 55 doors throughout the U.S. by the end of 2022. In its year-over-year (YOY) report, ISI® Elite Training reported a 12% growth in AUV as of Q1 2022. Additionally, ISI® Elite Training's Charlotte-based headquarters team doubled as franchise inquiries and discovery days experienced a surge in operations. The ABT fitness brand is slated to open an additional 12 franchise locations by the end of Q2 2022 alone.
Recently, the community-based, ABT-modeled fitness concept was recognized as one of the Top New and Emerging Franchises in 2022 in the April/May issues of Entrepreneur Magazine. The ranking highlights the newest and hottest companies that have begun offering franchise opportunities since 2019. ISI® Elite Training ranked 138 amongst the top companies that have been franchising for five years or less.
In 2021, ISI® Elite Training grew its membership base across its 16 open locations by 133% compared to previous years in operation with new facility locations opening with an average of more than 250 memberships. Additionally, the retail channels in each ISI® Elite Training location have increased by 69% for last year. Other locations on track to open in the coming weeks include Miami, FL; Denver, NC; and Wake Forest, NC.
About ISI® Elite Training
In 2011, ISI® Elite Training Founder and CEO, Adam Rice opened his first facility in Myrtle Beach, South Carolina. Adam selected the name ISI® Elite Training based on Proverbs 27:17: "Iron Sharpens Iron, as one person sharpens another." In 2019, ISI® Elite Training opened its successful boutique gym concept to franchising, built on a philosophy of community alignment where like-minded people inspire, motivate, and hold each other accountable to achieve their desired results. ISI® Elite Training sessions build self-confidence, increase muscular strength and endurance, burn fat, and improve flexibility for all fitness levels. Energetic and nationally certified coaches lead ISI® Elite Training sessions, guiding members through a fast-paced Athletic-Based Training (ABT) session, burning up to 1,000 calories in 50 minutes.
---
To inquire about franchising opportunities with ISI® Elite Training, visit www.isifranchise.com or send an email to leads@isielitetraining.com.